WE ARE SCIENTISTS to Support SNOW PATROL on Upcoming Tour!
2 min read
Following the release of their sixth studio album Megaplex (2018), Brooklyn-based power-pop troupe WE ARE SCIENTISTS will be supporting Snow Patrol on the road this spring. With ticket sales quickly including a handful of sold out dates in NYC, Toronto, and Minneapolis, the band will also be invigorating the music world not only with their effervescent and energetic live performances but also with the release of their new song, "Second Acts" which will be released on February 15, 2019 via 100% Records.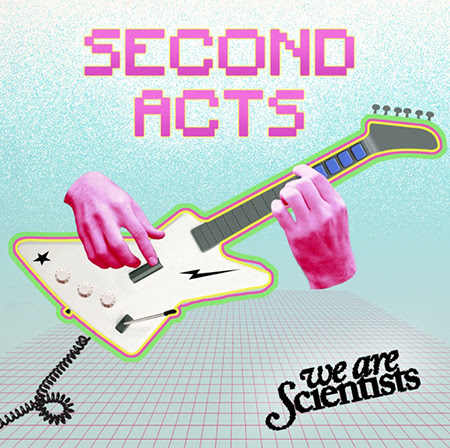 We Are Scientists had a big 2018 which saw them release their long-awaited sixth studio album Megaplex to acclaim from fans and critics alike. Exclaim! noted in their review that, "Fans of We Are Scientists will appreciate the new direction in crafting a new upbeat dynamic sound, and for new listeners, Megaplex is the perfect introduction to one of the band's most notable releases to date." DIY Magazine meanwhile says that Megaplex is "Ten tracks of button-bright indie-pop."
When reflecting on the significance of releasing six albums, guitarist/vocalist Keith Murray says, "It takes a lot of hard work, a lot of honing of craft to make it to six records… I mean, the Velvet Underground never made six albums. The Smiths didn't. Pavement, Guns N' Roses, The Stooges — none of them could do it. So, I guess we're just objectively better than those bands now? It's just a mathematical fact, right? Van Halen made six with David Lee Roth but only four with Sammy Hagar, so I guess we're better than Hagar-era Van Halen but only just as good as Roth-era? Which, saying it out loud, makes total sense, yeah."
Tickets for We Are Scientists' tour with Snow Patrol are on sale now.
Fans can find WE ARE SCIENTISTS at the following locations:
https://twitter.com/wearescientists
Photo Credit:  Ted Leather