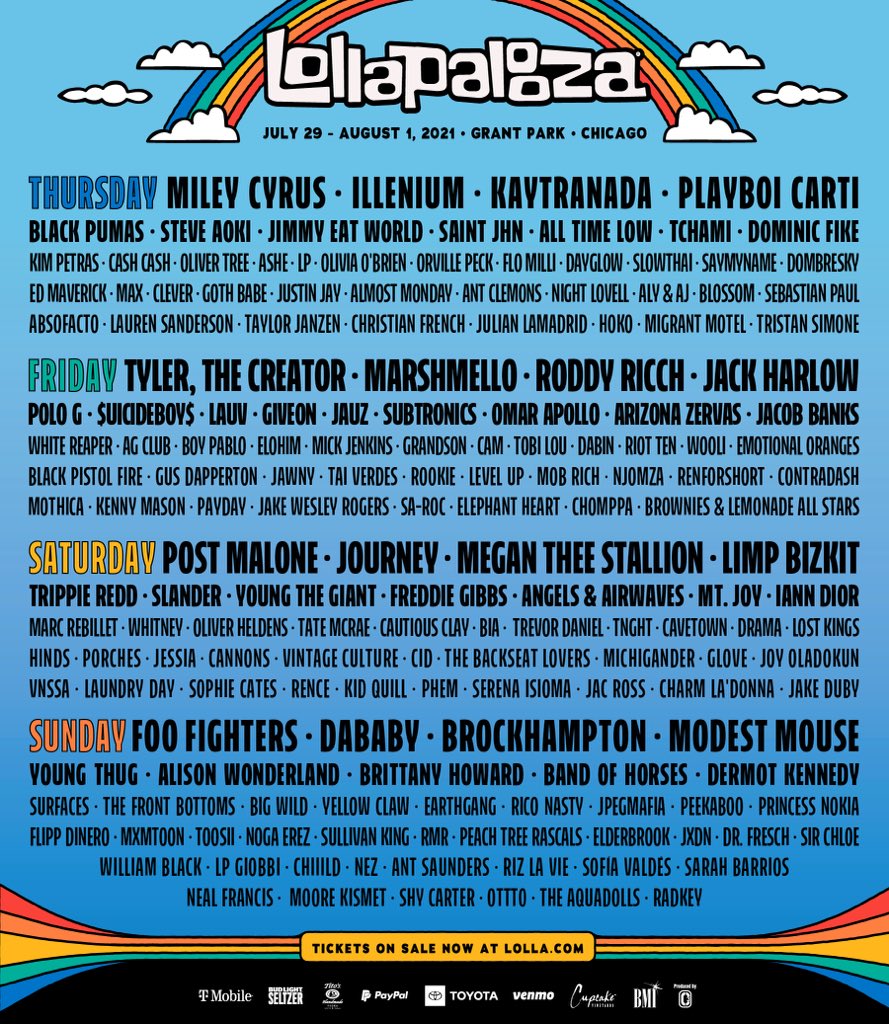 With the lineup of Lollapalooza having been out long enough to gather the excitement for the return of shows and festivals, Lolla announced today the order of who would be playing on each day as well as releasing all varieties of single day tickets.
Single day tickets are $130 with deluxe tickets running to $2,000+ a day. 4 Day passes have been selling at a steady pace so if interested I would recommend grabbing those before they become unavailable.
As a reminder Lollapalloza did announce that while it will be running at full attendance COVID measures will be taken. All attendees must provide either proof of vaccination or a negative test result within a 24 hour period for each day of attendance.
For more info and tickets please visit : Lollapalooza Website